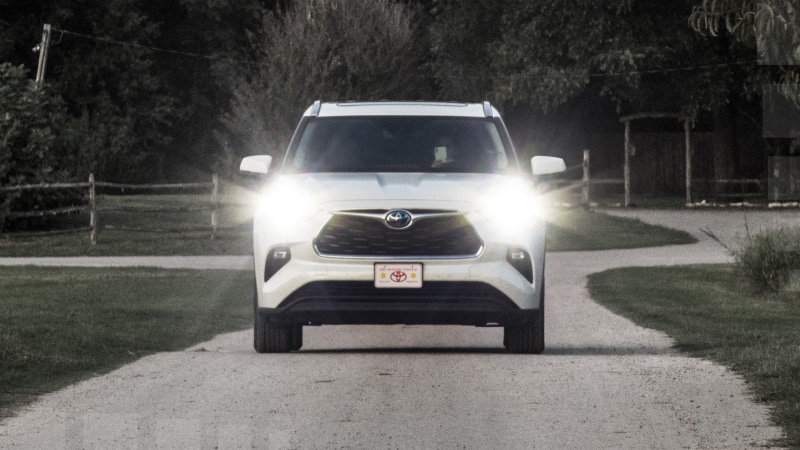 The second-generation Highlander (XU40) is a car for a large family for little money. Excellent cross-country ability, spaciousness, harmonious interior, good dynamics, equipment, operation of an automatic transmission are the main qualities of an SUV, thanks to which it is popular in the worldwide market. The car has been produced by the well-known Japanese company Toyota since 2007. It differs from the first generation in size, headlights, a radiator grill, a bumper with a chrome strip located at the bottom, fog lights, and improved ground clearance. In the new version of the car, the design of the front part was changed. Specifications remain the same:
Seven-seater salon;
Gasoline-type power units: volume 2.7, 3.3, and 3.5 liters, power 187, 273, and 212 horsepower, respectively;
Transmission automatic 5-speed;
Full and front-wheel drive;
There are three configurations: Comfort, Prestige, and Lux;
The suspension is independent for all wheels;
Acceleration from 0 to 100 km/h - 8.2 seconds;
Fuel consumption is an average of 12.5 liters per 100 km.
In this article, we will tell you about the pros and cons of the 2nd generation Toyota Highlander. The information provided will give you an idea of ​​what to look for when buying the car in question, as well as whether it is worth buying at all.
Advantages of Toyota Highlander and its parts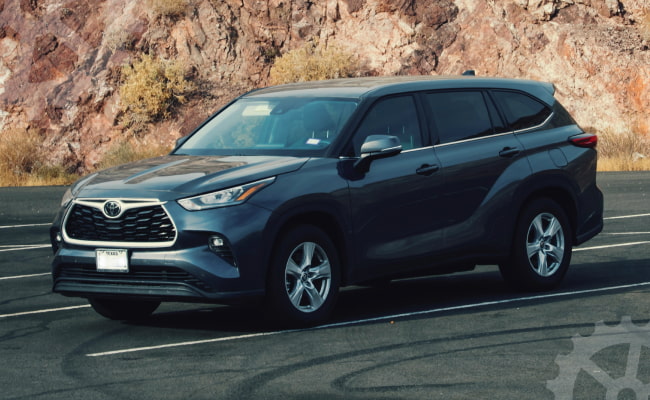 High reliability. What can we say, a car originally from Japan should be a priori reliable, especially if it is a Toyota. Many years of experience in building cars makes itself felt. Therefore, most OEM Toyota parts and mechanisms are made with a large margin of safety and rarely "leave" for repairs.
Roomy interior and a huge trunk. The highlight of the Toyota Highlander is its interior and trunk. Believe us, there is something to surprise here. The interior of Toyota has been worked out to the smallest detail for the sake of comfort and rational use of the available space and parts of the car: there are a large number of different niches where small things can be folded, a convenient table stored in the lower compartment of the armrest is installed very quickly and can be just as quickly removed, a huge number of cupholders for all passengers, etc. This is only a small part of what you can find inside the Toyota cabin.
Powerful and reliable engine. The 3.5-liter V6 familiar to Camry owners, even under the hood of a large crossover, performs just fine. Its incredible reliability is perfectly combined with excellent power characteristics that allow this heavy car to accelerate to 100 km/h in 8.2 seconds, which is quite good for this class.
Top automatic transmission. Despite heavy loads and permanent four-wheel drive, one of the important OEM Toyota parts, the gearbox, copes with its functions perfectly in almost any operating conditions, without requiring special attention. The only thing that can disable it is untimely or poor-quality service.
Excellent handling. Much attention was also paid to the driving characteristics. Thanks to the thoughtfulness of the design of Toyota parts, the use of modern developments and materials, as well as correctly performed calculations. This car, as the owners say, drives just amazingly at any speed.
High ground clearance. This plus can be assigned to almost any crossover on the market, but it would be inappropriate to bypass it. Since this car was designed with some offloading in mind, its high ground clearance will help you navigate those difficult sections of the road that are inaccessible to a large number of other representatives of the SUV class.
High liquidity in the secondary market. Summing up the above positive aspects of this car, the conclusion in itself suggests itself about its liquidity in the used car market. Leaving a car dealership, Toyota Highlander does not lose value as rapidly as it does with other cars, so it is very easy to sell it for good money.
Disadvantages of Toyota Highlander and its parts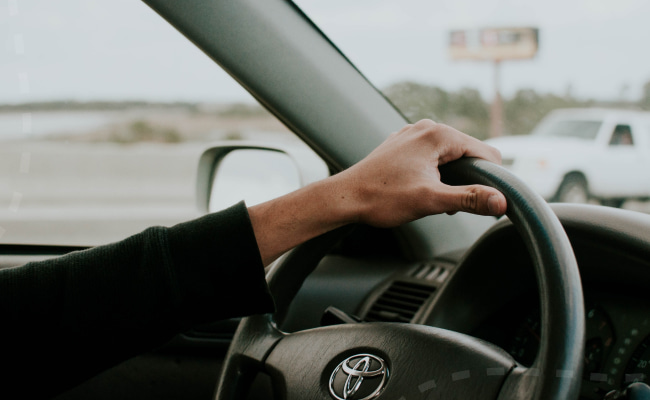 The disadvantages of Toyota Highlander are the following:
Salon. The only downside to the cabin is one of such important OEM Toyota parts is the air conditioning system. It fails in the third or fourth year of operation, and it stops working immediately. You can solve the problem. To do this, you need to disassemble the front panel and re-solder all contacts.
Steering. When cornering, the car emits an extraneous sound. And it doesn't matter if it's a new car or a used one. This disadvantage manifests itself in everyone. The reason for it is the backlash of the spline connection of the intermediate steering shaft. You can get rid of the disease only by replacing this node. If the car is under warranty, then an authorized dealer will do it for free.
Chassis. The stabilizer struts, which are the weak point of the suspension, will also be a hassle. Their lifetime is small and amounts to 20-30 thousand km. After that, a replacement is necessary for new ones. And in the brake system, brake discs are vulnerable. They fail at 40-60 thousand km. It is necessary to lubricate the calipers regularly to prevent this.
Timing drive. Timing drive for a 2.7 liter engine is more reliable than for 3.5 liter, which requires replacement every 100 thousand km. During this procedure, it is appropriate to install a new pump on the cooling system. Problems arise with replacing the spark plugs on the rear cylinders of V6 engines. This procedure is quite complicated. The service life of these Toyota spare parts is short, as if you use poor quality gasoline.
Despite the fact that the Toyota Highlander 2 (XU40) is an SUV, it is still better to operate it on an asphalt road. At the same time, choose a calm ride. A good set of off-road characteristics does not distinguish this car, but reliability and practicality are at the highest level. Using OEM Toyota parts for this car, you can be content with it, forgetting about the shortcomings to the maximum. And if you buy Toyota parts online on PartSouq, you can also forget about the high cost of service.
Toyota Highlander Reliability and Common Problems FAQ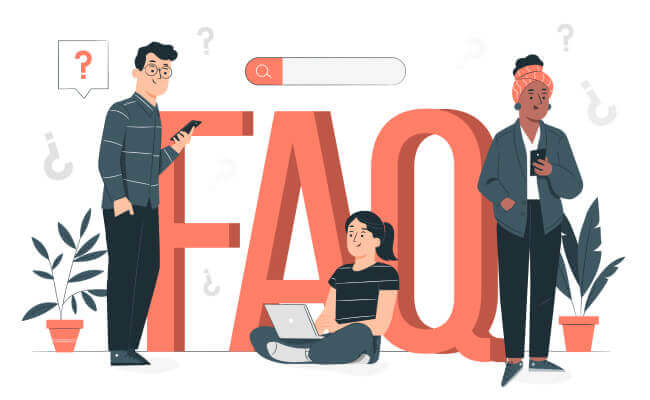 Where is Toyota Highlander manufactured?
Toyota Highlanders are built and assembled at the Princeton plant in Indiana, USA.
How long do Toyota Highlanders last?
Toyota Highlanders last up to 300,000 miles or about 20 years. The main thing for this is to use OEM Toyota parts, which can be bought online.
Is Toyota Highlander expensive to maintain?
The Toyota Highlander is an SUV with a higher maintenance cost than the industry average for popular models of this type of vehicle. But the cost can be reduced by shopping online for OEM parts for Toyota.