| | Brand | Name | Code |
| --- | --- | --- | --- |
| | MAZDA | Mazda | MAZDA2020 |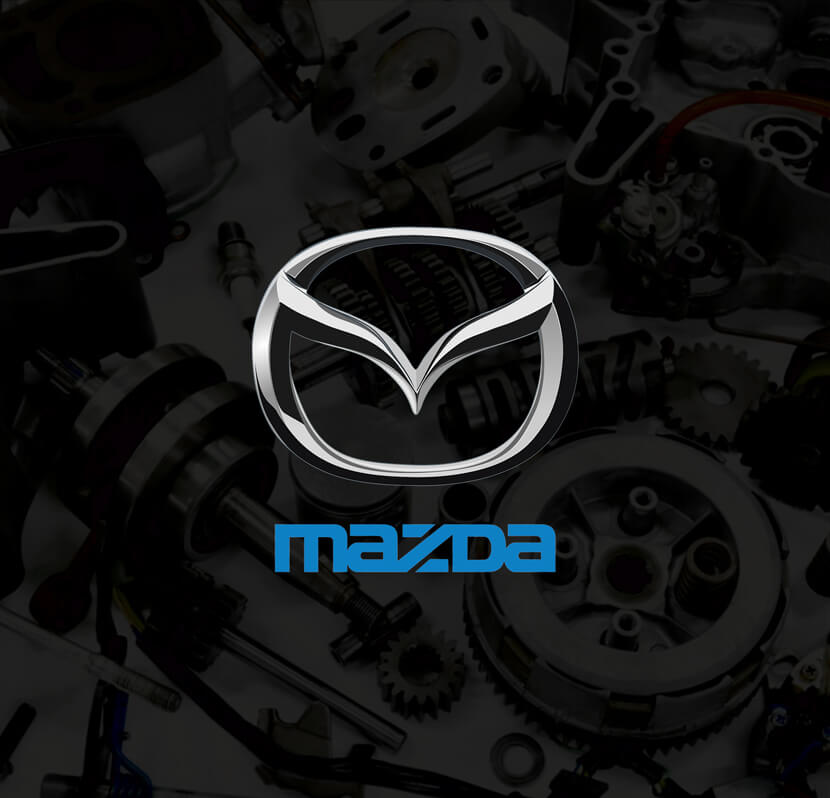 Mazda parts on PartSouq
Buying auto parts for your car brand is an ever-growing demand among residents of every country. The number of car owners is increasing every year. New cars leave showrooms, and used cars find new owners. After some time, it becomes necessary to carry out maintenance or repairs. At this very moment, you may need spare parts for the car. Car owners have to go to a car dealership or use the services of available online stores for Mazda spare parts. And during the choice of details, they are overtaken by a question in any case.
Is it worth purchasing original spare parts for Mazda, or can you limit yourself to installing third-party products that seem to be no different from the original ones? Unfortunately, there is no definite answer to this question. The fact is that everyone decides for himself. However, with the help of this article, you will be able to weigh the pros and cons. Today you will find out why you should use genuine Mazda parts and why it would be better to buy them online. In addition, we will share with you special experiences that will help you distinguish any part of your car brand.
Why use genuine Mazda parts?
In order to answer this question, it is essential to disassemble each of the types of Mazda spare parts possible for installation. Mazda genuine parts are spare parts and accessories that:
Made specifically for Mazda. In this case, the company is solely responsible for installing parts from the manufacturer it recommends.
Manufactured in full compliance with Mazda specifications and conditions. The purchased spare part will meet all the declared parameters.
Non-original spare parts for Mazda are spare parts and accessories that:
Manufactured by third parties without quality control from Mazda. There is always a risk of buying a part that can be made of cheap materials, which entails an increased danger for all car passengers.
Lack of production control often leads to lower technical requirements. For sale from non-original manufacturers, goods are supplied that may not fully suit your car model.
Do not have recommendations for use from the manufacturer of Mazda cars. Installing non-genuine Mazda parts will void the manufacturer's warranty.
As you may have noticed, original spare parts for Mazda support a car service guarantee and are also completely reliable since the manufacturer is responsible for the quality of the products. However, what about the price? As you know, non-original spare parts are in demand primarily because of their cheapness, but there are a number of doubts here:
Duration of utilization. Non-original spare parts can last much less than original ones. Therefore, you may need to purchase the first ones more often.
Online platforms. If you want to save money on original spare parts for Mazda, then they should be purchased online.
How to distinguish genuine Mazda parts from fake ones?
There are parts on the market that are intentionally made to replicate original Mazda parts. Due to their deceptive appearance (including the Mazda trademark used without Mazda's permission) impersonates original Mazda parts online.
At the same time, non-original spare parts are distinguished by:
unstable quality of goods;
high marriage rate;
the worst performance parameters in comparison with original spare parts;
Use our simple tips to help you to prevent unwanted purchases:
Packaging. Original products are usually delivered in cardboard boxes with the brand logo and have special protection. The car models for which the part is intended are necessarily indicated. The packaging has a hologram and a 10 or 12-digit part code. A QR code may also be present. Fakes are characterized by different colors and fonts compared to the original, errors in inscriptions, poor quality of printing and cardboard, atypical markings, lack of security elements (holograms, stickers, etc.).
Visual inspection of the part. A fake can be calculated by obvious signs of poor manufacturing - chips, cracks, gnarled welds, improper surface treatment, the smell of cheap plastic. You should also pay attention to the inscriptions applied to the part. Original spare parts or analogs are marked with a serial number indicating the country in which they were produced. This will be absent on a fake.
We hope that our article has allowed you to give the correct answer to the question "What is better to buy online: original or non-original parts for Mazda?" You can always easily protect yourself from the harmful consequences of using non-original parts: buy and install original Mazda parts directly from PartSouq online!
FAQ
Where can I buy Mazda parts?
Today, more and more people are switching to online shopping for Mazda parts to save their costs. To purchase original Mazda parts online, you can use our convenient website. PartSouq offers attractive prices and high-quality authentic products.
How expensive are Mazda parts?
Mazda is considered a great car, but some parts of this car can be quite expensive. But in fact, Mazda parts can really be expensive if not purchased online. By choosing an online platform, you can save a lot and at the same time not miscalculate in terms of product quality!
Is it hard to get Mazda parts?
In today's reality, you don't even have to leave your home to get Mazda parts - it's very easy! In order to do this, it is enough to contact the official dealers online who provide original spare parts. PartSouq is one of those proven ones and has an excellent reputation.
Can I order parts from Mazda?
To purchase parts from Mazda, you can contact the manufacturer's authorized dealers, such as PartSouq. The site has a huge number of positions for a wide variety of Mazda models. Be sure that on the site, you will find what you need.