| | Brand | Name | Code |
| --- | --- | --- | --- |
| | VOLKSWAGEN | Volkswagen | VW1489 |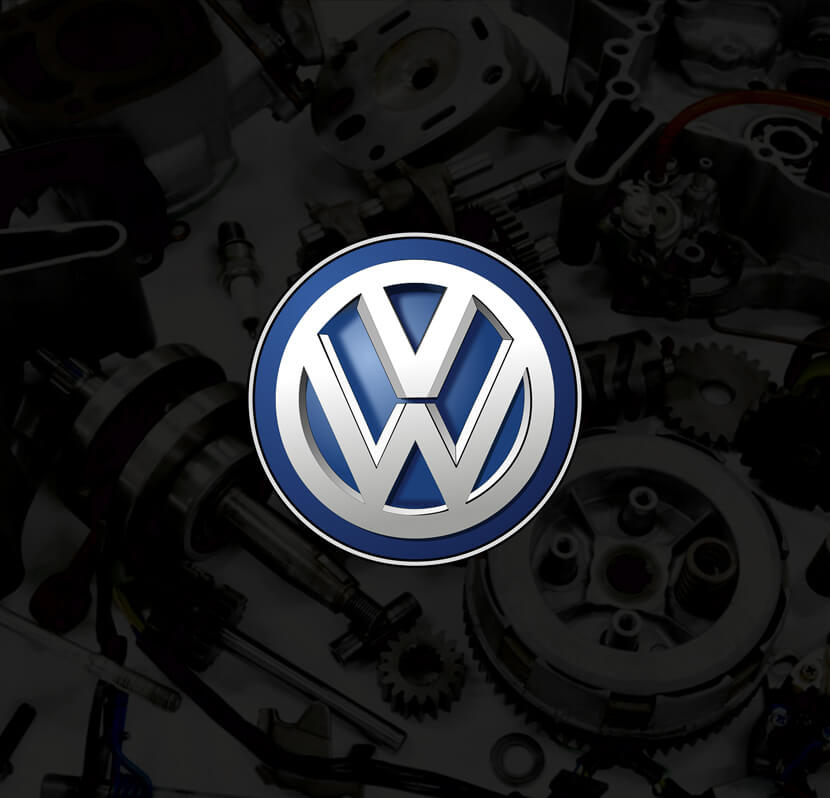 Volkswagen parts on PartSouq
This car brand is rightfully considered in Germany as a folk's car. Indeed, all the rigor and thoroughness of assembly and design are observed in this car. And this reliable and practical car has its fans since the 50-60s of the last century.
The lifespan of a car is determined by the quality of service. This is known to all experienced car owners, who are convinced from their own experience that any errors in routine maintenance and during auto repair can result in real problems. Oil changed later than the due date begins to grind down the working mechanisms of the engine, wear out the engine and bring closer the need for its overhaul or even replacement. Therefore, the quality of purchased spare parts for Volkswagen plays a crucial role.
To save your time, we have created a detailed guide to quickly determine the need to purchase new spare parts for your car. This will help you understand when to buy them and why only original spare parts.
Why use genuine Volkswagen parts?
Genuine. Components that the car manufacturer installs in his production and then recommends for warranty and post-warranty service. Such spare parts for Volkswagen are sold in packages branded with the logo of the auto concern. This is the most reliable, but also the most expensive choice, which has a number of nuances.
The only caveat: genuine parts may vary. The part that the carmaker supplied at the factory and then sold in its original packaging through a dealer is not always the same:
Firstly, they may differ in properties even if they are made at the same enterprise of the same company. For example, a car leaves the factory with harder brake pads so that they serve longer and create a reputation, but genuine pads already come to the dealer softer to wear out quickly. The customer arrived early to replace them. You can blame it on anything - driving style, worn brake discs, etc.
Secondly, any car manufacturer always has several suppliers of the same parts in case of force majeure or some kind of supply disruption. So do not be surprised if there is one brand of components on the car from the factory, and a new spare part from a different company is in the original packaging. In the same way, the country of production of the part may differ.
One way or another, if an automaker puts a particular part in a box under its own brand, then, as a rule, he is confident in its quality and bears full warranty responsibility for it.
Pros and cons of genuine parts
Pros:
High quality and minimized the likelihood of manufacturing defects.
Manufacturer's warranty.
The genuine part will fit the vehicle 100%.
Cons:
High price.
Long waiting time for spare parts to be delivered if the dealer is out of stock.
The big advantage of ordering Volkswagen parts from PartSouq is fast shipping. We accept orders every day until 5 pm and ship them daily as well. This allows you to have new auto parts in your possession within a week. If you have several items ordered, we will ship them to you together so that you do not have to wait for each part to be delivered separately.
How to distinguish genuine Volkswagen parts from fake ones?
Immediately we would like to clarify the situation regarding the country of the manufacturer. If, for example, the genuine oil filter for a Volkswagen or Suzuki car indicates that the country of origin is China (Made in China),this does not mean that such a spare part is not original and they are trying to deceive you. Of course, it would be quite logical if Germany - "Made in Germany" was indicated as a manufacturer of auto parts for a Volkswagen car, Japan "Made in Japan", but this is not always so in the conditions of modern realities.
The overwhelming majority of automobile concerns have huge production capacities, the task of which is to provide cars and spare parts not only to their domestic market (take Germany, for example) 0 place their assembly lines and factories for the production of spare parts around the world.
To know the difference between the original and fake, pay attention to the following points:
Small unknown shops.
Suspiciously low price.
Lack of a certificate for each product.
Poor packaging quality (the film is thin, tears easily, has an uneven seam).
Mistakes in brand writing and distortion of the visual design of the logo.
As for the fake auto part itself, remember:
The part should not have burrs, smudges, loose fit.
Threaded connections must loosen tight and evenly.
The part must have traces of thermal effect, which will eliminate the risk of bonding with an adhesive, which, of course, is unacceptable.
The part must have a factory mark.
Remember that using fake parts can be beneficial to the wallet, but has its disadvantages. PartSouq only operates with genuine parts for Volkswagen to ensure the safety and longevity of your car.
FAQ
Where can I buy Volkswagen parts?
PartSouq is the best way to order auto parts for your car online. We work with over 300 suppliers to guarantee fast delivery and only genuine parts. We offer an accurate and wide selection of auto parts for your car.
How do I decode a VW part number?
There are two ways:
if you already have a marked spare part, you can tell its number, contact the manufacturing company with the VIN code of your car. The exclusive number is embossed on integral parts of the chassis or body and is applied to special plates.
Are Audi and VW parts the same?
Audi and VW both belong to one VW Group. While the parts may be nearly the same, this "nearly" may not fit your car. That is why we don't recommend ordering spare parts of other cars for Volkswagen.
Are Volkswagen parts expensive?
Volkswagen is not a cheap car to maintain, as all German cars are of high quality. Accordingly, spare parts for Volkswagen are also quite expensive.