| | Brand | Name | Code |
| --- | --- | --- | --- |
| | LEXUS | Lexus | LEXUS00 |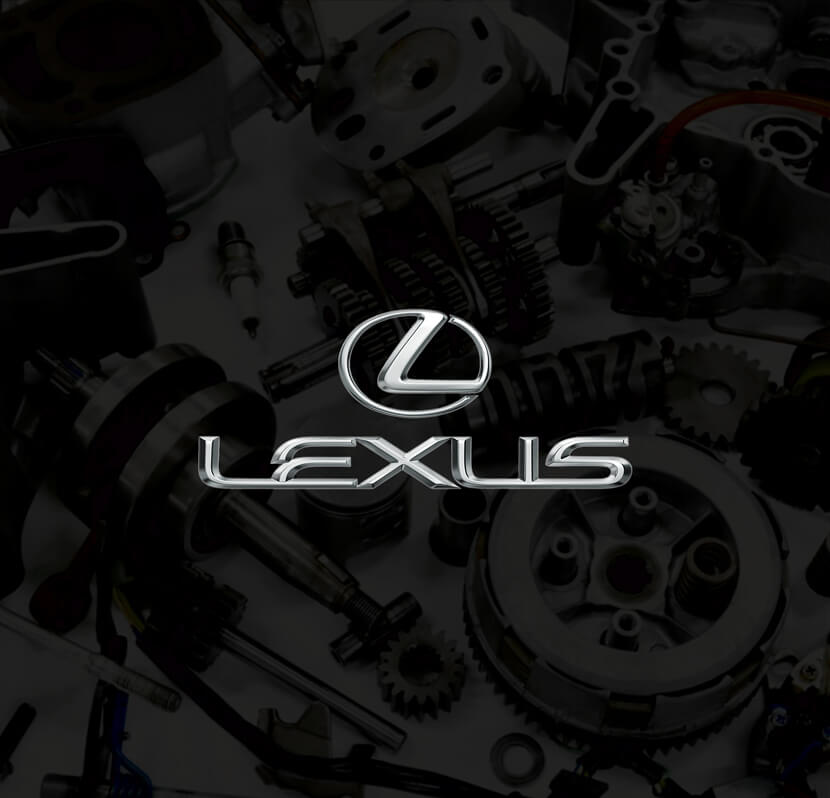 Lexus parts on PartSouq
Today, no one doubts the quality of Japanese cars in the premium segment. But in order to successfully penetrate this class, the engineers have made serious efforts. As a result, over the years, Lexus has become popular all over the world and all thanks to the quality of its components, which make it resistant to various kinds of wear and tear. And today, Lexus, in the eyes of motorists, is synonymous with the word reliability.
But no matter how thoughtful the car is for use, there still comes a time when you need to start replacing its components. A car like Lexus needs only high-quality and original parts. Therefore, it is not recommended to replace them with low-quality fakes from unknown brands, even the manufacturer itself asks Lexus owners to refrain from buying them. And today, we will analyze this topic in more detail.
In this article, we will point out the main disadvantages of buying non-original, even high-quality analogs. You can also find information here that will tell you the benefits of using genuine Lexus parts. In addition, we will analyze the main points that relate to the authenticity of spare parts for Lexus, which you can buy online.
Why use genuine Lexus parts?
When we think about buying a car, the reliability of the car is the decisive factor. But sooner or later, in accordance with the regulations, it is necessary to replace the parts.
Often, it is here in the soul of some especially saving people that a note of doubt appears about the need to replace it with original spare parts. As a rule, counterfeit or non-original spare parts are much cheaper. Of course, there is a reasonable explanation for this.
But there are reasons that make us buy only genuine parts:
The fact is that fake parts do not pass technological tests properly, which costs significant resources.
There is no guarantee for fake parts, and most importantly, their use can damage genuine parts. For example, an elementary car can simply cause a fire. Such cases are by no means uncommon.
You will not find the manufacturer's markings on analogs, and the warranty program does not cover such products. Therefore, in case of early damage, no one will reimburse you for their cost. But this does not mean that all copies are necessarily defective or of low quality. But for the most part, these products are of very dubious quality and, of course, are worse in comparison with the originals. The only advantage of copies is the lower cost. They are popular with owners of older models who are not ready to invest large sums in repairs.
However, if we consider the advantage from analogs in the longer term, then this low cost will turn, on the contrary, into a higher one. If a spare part fails, then not only will you have to buy it again, and other components of the machine may also be damaged. Therefore, original high-quality spare parts are a more profitable and safer option.
It is also worth noting that original spare parts for Lexus can be purchased at a low-cost thanks to the online platform. By ordering online, you save money because the company does not spend money on renting premises, staff fees and the extra charge for spare parts for Lexus will be unbelievably low, like on PartSouq.
How to distinguish genuine Lexus parts from fake ones?
Lexus car owners should use caution when purchasing Genuine Parts online. Car markets are filled with fakes. Outwardly, such parts are difficult to distinguish from the original ones, since they have a packaging that is almost identical to the factory one and looks similar to the original. However, poor-quality products, especially filters, can adversely affect the performance of the vehicle and often make it unusable. In order not to fall for the tricks of scammers, you need to order spare parts only from trusted dealers.
Below we give the main signs of the originality of spare parts for Lexus:
Regardless of the manufacturer, original spare parts are ALWAYS supplied for sale in their original packaging (which may vary depending on the supply market). It has a specific look that is easy to distinguish and remember.
The original packaging always has a sticker with a barcode, the inscription Toyota Motor Corporation, and just below the inscription about where the spare part was produced - Made in Japan, France, Thailand, etc.
Each original part has its own original code - a ten- or twelve-digit number. This code will always be printed on the sticker in the original packaging.
Not all original parts have this feature, but many. The part itself is embossed in metal, written in relief letters, or painted with the word TOYOTA.
PartSouq recommends that you only buy OEM Lexus parts online to ensure the safety of you and your close people. Our company has already taken care of the price, making it pleasant and affordable. Therefore, enjoy the ride with comfort and reliability.
FAQ
Where can I buy Lexus parts online?
In order for you to be able to buy Lexus parts online, you first need to find a trusted company to sell them. PartSouq works directly with suppliers for Toyota Motor Corporation. Therefore, you can be sure of their authenticity, quality, and reliability. Rest assured they will provide you with maximum safety and comfort on your trip.
Can you buy Toyota parts for a Lexus?
Yes, you can buy some Toyota parts for a Lexus if they have the same platform (drive & power train/chassis or unibody). Even some of their minor parts are the same on different platforms. And it is cheaper to buy a Toyota part than a Lexus for the simple reason that Lexus is the luxury brand of Toyota Motor Corporation. Order genuine parts PartSouq!
Are Lexus parts expensive?
Lexus parts costs rise with the age of vehicles, but they are not expensive. The fact is that, first of all, their price depends on the markup of the dealer or the company that sells them. PartSouq offers original Lexus parts online with discounted prices that will delight any car enthusiast of this brand.
Are Lexus parts more expensive than Toyota?
The Lexus maintain is slightly more expensive than maintain than the Toyota, but the difference is not too big. You can order parts for both machines on PartSouq.