| | Brand | Name | Code |
| --- | --- | --- | --- |
| | NISSAN | Nissan | NISSAN201809 |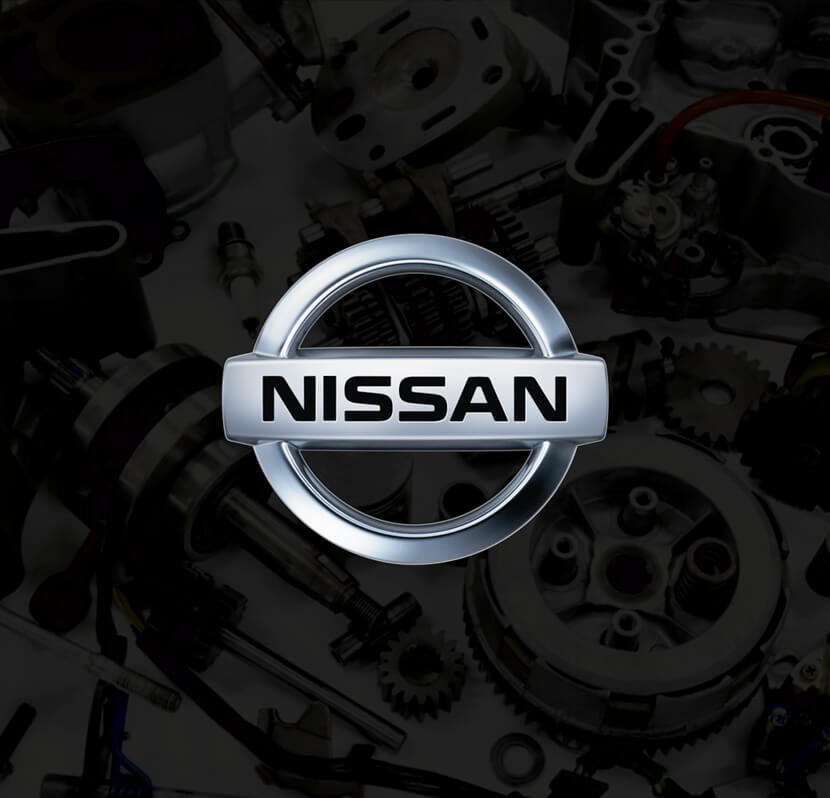 Nissan parts on PartSouq
All motorists, even the owners of reliable Japanese cars of the Nissan brand, face the need for regular maintenance and repair. The reasons why you need to purchase new parts from Nissan can be different:
natural wear of parts
mechanical damage due to careless driving/minor accidents
substandard or non-original components with a small stock of working life and much more
For the car owner, something else is important - where to find high-quality car parts at an affordable price? However, it should be understood that this question includes another one regarding the originality of the origin of spare parts for Nissan. The fact is that you can meet analogs on the market, which are very often described by positive reviews. In particular, they are distinguished by their low cost, which gives a strong impression that it is possible to save money without harming the car. But are they really that good?
In this article, you will find out why original parts are better and the difference between analog parts for Nissan and original ones. Believe us - our article will help you save money, time, and hassle. We use only explicit examples, so you will understand what is best for you.
Why use genuine Nissan parts?
In the life of any motorist, no matter how carefully they treat their vehicle, there comes a time when they need to purchase various spare parts to carry out repair work. This situation is especially true when the driver monitors the car's condition as much as possible. Even a non-specialist understands that instead of worn out and failed parts, it is best to install original spare parts on Nissan since they:
perfectly compatible with the vehicle design
produce high-quality performance
ready for long-term operation
have good performance
However, there is an obvious disadvantage in purchasing such spare parts - it is their high cost. Therefore, when the usual online commerce is essential in modern, convenient conditions, it would be better to carry out such purchases using a trusted online store with a good reputation, ready to provide you with pleasant prices on Nissan parts.
The counters of modern specialized online stores offer a large assortment of spare parts for Nissan; in this variety, it is possible to find high-quality and original spare parts. Therefore, the question of the price is more of a myth.
As a result, when you buy original parts, the cost will also include additional protection for various parts of your vehicle from the negative effects of malfunctioning parts, turning from a substantial cost into a good money-saving tool.
Why buy only genuine parts for Nissan?
The need to urgently buy original spare parts for Nissan can arise at any second and will not necessarily be associated with certain significant troubles. More often than not, you will need to make these purchases for preventive maintenance or periodic maintenance, which can be much more cost-effective to do well in advance. After all, firstly, a non-original spare part for Nissan is capable of creating unnecessarily strong wear and tear, which affects everyone associated with it.
In some cases, you cannot do without installing original spare parts:
For cars with high mileage, original spare parts must be purchased if these are structurally complex units/assemblies (engine or gearbox assembly).
Body parts are also on the OE list, regardless of Nissan's model year; this is because non-original body parts do not always have jewelry accurate dimensions and geometry, which is fraught with the appearance of small but still gaps between the parts.
It is also better to buy door locks along with keys, starter and other electrical equipment, shock absorbers, and fuel/oil filters with original parts.
The installation of an original Mercedes spare part will be required if the vehicle's warranty period has not expired and an authorized dealer is servicing it. In this case, the installation of an analog is fraught with the loss of the car's warranty and the independent replacement of the part.
Therefore, if you want to keep an eye on your car, do not forget to purchase only its original parts. You can even save on their purchase because you can avoid the breakage of other parts in this way. In addition, PartSouq offers the widest selection of Nissan parts at affordable prices online, making their purchase even more profitable.
FAQ
Are Nissan car parts expensive?
Today, the Nissan brand occupies an honorable place next to other reliable cars with an average repair cost. Especially when it comes to purchasing spare parts for Nissan through trusted dealer companies online, that is why we can accurately say that Nissan car parts are not very expensive. For example, you can save your money on PartSouq by buying only original parts for your Nissan model.
Where can I order Nissan parts?
You can order Nissan spare parts, and you can also save your money and purchase original spare parts for your car brand on PartSouq. The choice is yours. In any case, you will get high quality, reliable, long-term operation, and comfort.
Where does Nissan get their parts?
Nissan gets their parts from businesses such as the powertrain plant for their Nissan brands in Decherd, Tennessee. When it comes to cars operated in the United States, they are produced exclusively in this country. But Nissan has other manufacturing sites around the world, including Europe, Asia, and Japan.