| | Brand | Name | Code |
| --- | --- | --- | --- |
| | HONDA | Honda | HONDA2017 |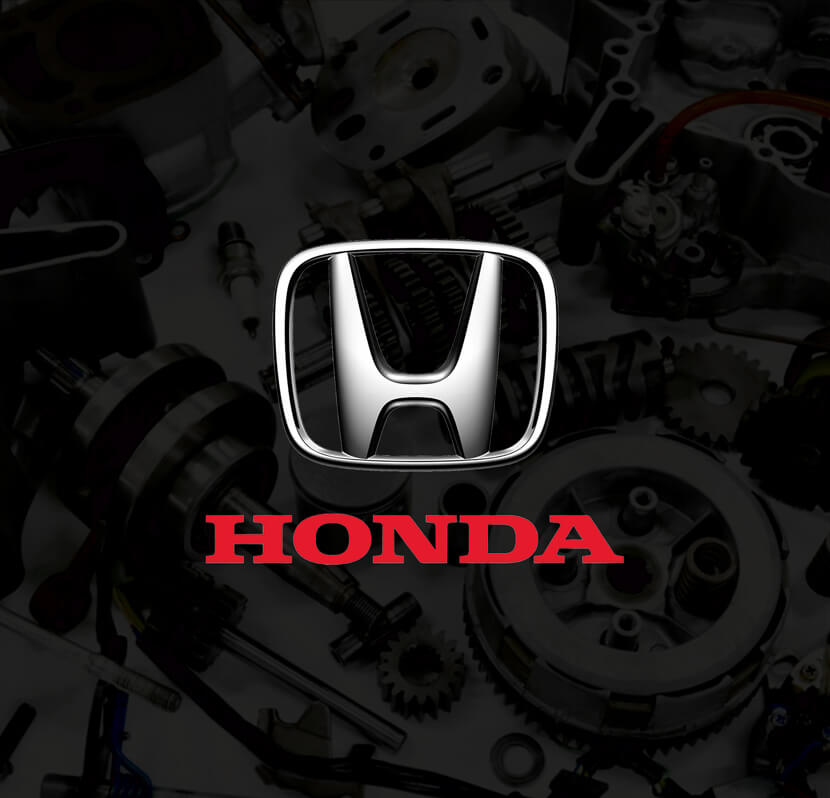 Honda parts on PartSouq
Car maintenance and repair are an integral part of any driver's life. The serious complication of the design of cars, their computerization, and the development of the service sector in this direction have led to the fact that car owners are less and less engaged in service on their own. However, this state of affairs also required considerable expenses, which, of course, not everyone could afford. Hence, the appeal of car owners to specialists of dubious competence and, of course, the use of cheap Honda parts of untrustworthy quality. As a result, new breakdowns and even more expensive repairs.
The market for Honda parts is so vast and diverse that it will have to be studied at least to the slightest degree for a competent approach and practical costs. All the history, specialization, and country of origin of the companies producing spare parts, their financial position, entering into concerns and associations, interaction with car brands, distribution channels, and other factors are essential. Either you need to figure it out on your own, including based on the bitter experience of an unsuccessful repair, or you require, as they say, a specially trained person who, moreover, can be trusted.
Why use genuine Honda parts?
Honda parts that the car manufacturer itself installs in its production and then recommends warranty and post-warranty service will be the best. These Honda parts are sold in packages branded with the automaker's logo; this is the most reliable and the most expensive choice, which has some nuances.
Car brands also order and buy them from selected component suppliers. In essence, an automobile plant is an assembler, not a manufacturer. Ready-made parts from all over the world arrive at the conveyor, which the auto brand simply assembles into a single whole into a car. Having found out which component brand is a supplier to the car factory conveyor, you can buy Honda parts online conditionally, directly, in the original manufacturer's packaging, and, most importantly, without an official or dealer markup. It is easy to find out who the conveyor supplier is on the original part removed from the machine; usually, there is the marking of the original manufacturer's brand.
One way or another, if an automaker puts one or another Honda part in a box under its brand, then, as a rule, they are confident in its quality and bear full warranty responsibility for it.
Genuine spare parts have a number of advantages, after which you will want to take them:
Quality. Genuine parts will last longer and will not harm your vehicle.
Factory warranty. Using fake parts will void your factory warranty.
Safety. Original spare parts provide you with complete safety of their use.
The advantage of copies is the lower cost. They are popular among owners of older models who are not ready to invest large sums in repairs. But when ordering fake spare parts, there is always a risk that they will not fit your car or will not last long.
How to distinguish genuine Honda parts from fake ones?
Genuine Honda parts are produced by automobile manufacturers, and more often, by their order, partner enterprises.
Genuine Honda parts are sold from authorized dealers, and you can also buy parts online. It is these parts that are installed in branded service centers during warranty service. Moreover, the client may be deprived of the guarantee for the car if installed non-original spare parts are found in it.
A few years after starting serial production of a particular car brand, the manufacturer provides its suppliers with a license to produce parts used in assembly on the conveyor but already under its brand. The price of licensed products is usually slightly lower than the original, but this does not affect its quality in any way.
Spare parts from alternative manufacturers:
Many factories in the world produce Honda parts for their modification. However, they do not always have an official license. The dimensions and appearance of the parts are copied, the manufacturer finalizes the rest.
The products of such companies are usually quite high-quality, although there is also a frank marriage. They give their guarantee and put their mark.
In most cases, it is possible to identify the actual quality level of Honda parts from such manufacturers only by experiment, by trying it in practice. It is not a fact that the experiment will be successful. If you don't want to take risks, you can get comprehensive information on the internet from those who have already tried the product on their car.
You should also pay attention to the price. Genuine Honda parts cannot be cheap, since they are mainly imported from the UAE and the United States, that is, if you take into account the transportation costs and the purchase price, it cannot be lower than the MSRP in these countries.
FAQ
Where is the best place to buy Honda parts?
It is best to buy genuine Honda parts online from authorized dealers or stores with a good reputation and reviews. In our store, you can buy quality spare parts at reasonable prices.
Are Honda parts expensive?
Honda parts are not hard to find and are not expensive relative to other vehicles. In addition, this car brand is one of the most inexpensive to maintain.
What company makes Honda parts?
The supplier of auto parts for Honda has been Hitachi since October 2019. Buy only original spare parts from our store.
How can I tell if my Honda parts are genuine?
The Honda brand is trendy, so the manufacturer's auto parts can be counterfeited. Distinctive features of genuine Honda parts are the presence of packaging, a characteristic manufacturer's sticker, a clear font of the inscriptions, the appearance of the part. Original auto parts have no defects: geometry violations, chips, scratches, and more. In our store, you can buy original Honda parts online. We work only with official suppliers.