| | Brand | Name | Code |
| --- | --- | --- | --- |
| | VOLVO | Volvo | VOLVO201410 |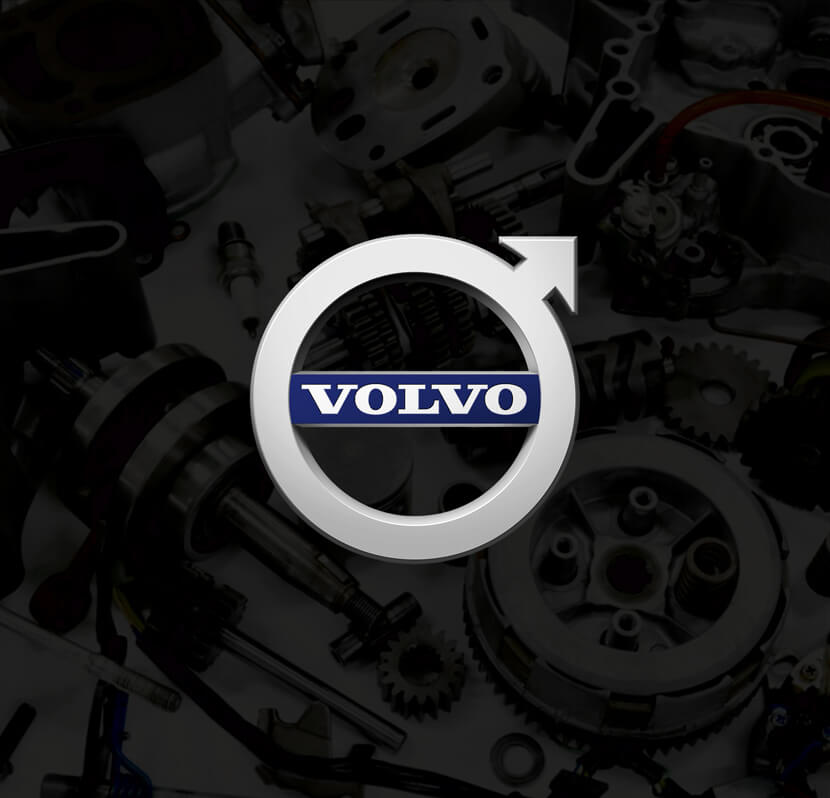 Volvo parts on PartSouq
A car is a complex mechanism that consists of a variety of systems and assemblies. During operation, the car undergoes maintenance and needs repairs when certain parts, such as the engine, transmission, or brake system, wear out or fail. And in any case, there is a need to purchase spare parts.
Today on the online market of spare parts for Volvo, you can find a wide variety of offers, many parts of different quality and in different price ranges. As a rule, the buyer is faced with a dilemma, whether to buy original or non-original spare parts. First of all, it is the price that makes it difficult to choose, which is significantly lower when it comes to analog or non-original spare parts for Volvo.
But are they safe to use? In this article, you will find out the exact answer that will leave all your doubts behind. After reading our article, you will learn the main aspects of each of the types of spare parts production. And at the end, we will give you clear parameters compiled in a short guide that will help you determine the original spare parts for your Volvo car.
Why use genuine Volvo parts?
The advantages of using non-original spare parts are obvious - a lower price compared to the original. Sometimes another plus is that it adds time savings to find and purchase the desired part. However, with regard to quality, this is a rather controversial point. In addition, the disadvantages of purchasing analog spare parts for Volvo include:
The use of parts that the manufacturer does not officially approve may void the vehicle warranty.
Among non-original spare parts, according to experts, there are factory defects and fakes much more often, which, ultimately, can lead to serious and costly breakdowns of complex components and mechanisms of the car.
The likelihood of errors and inaccurate information in the catalogs of manufacturers of non-original spare parts is much higher than in the documents of the car manufacturer. Therefore, the likelihood of acquiring the wrong part is also higher.
As for the original spare parts for Volvo, this range is manufactured either directly by the car plant or under the license of this plant. Such parts are no different from each other since their production is carried out using the same technology, including quality control. So, you can be completely confident in the practicality and reliability of original spare parts. As a result, you can get:
Reliability - a quality part will regularly serve you for several years.
Compatibility - with OE parts, you don't need to customize to fit your car. Initially, they were created for installation in regular places of the car.
High safety - such spare parts will not let you down at crucial moments.
How to distinguish genuine Volvo parts from fake ones?
Any car owner wishing to purchase original spare parts for Volvo online often finds himself in a situation where he is not sure whether the spare parts he is purchasing are original or not. Original spare parts for cars have a number of distinctive signs. Here are some tips for those who don't know how to choose the right part and are afraid of running into a fake:
Packaging. Holograms, stickers, and the correct barcode are used to protect against counterfeiting. The consumer can always independently find out where and when the part was made if this is not written on the box. Each original part has its own original code: a ten- or twelve-digit number. This code will always be printed on the sticker in the original packaging. In case of counterfeits, atypical colors and fonts for inscriptions, markings, low density of cardboard and polyethylene, poor printing quality, lack of a serial number, or the name of the manufacturer's country will be used on the packaging.
The appearance of spare parts. It is necessary to examine the purchased spare part for Volvo online carefully. The presence of traces of oil and lubricants on the parts allows us to conclude that in front of you is most likely a fake. Various irregularities and defects on the part's surface, poor processing of joints and joints, burrs, cracks, chips also indicate fake parts.
What kind of spare parts for Volvo to choose online is up to you. But remember the saying - buy nice or buy twice. Sometimes it is better to overpay a little but buy spare parts of impeccable quality. After all, every detail of equipment can seriously affect the quality and cost of the work performed by your special equipment, its service life, as well as the safety of its operation. Do not put yourself or the driver at risk, and take care of your technique. Choose quality parts!
FAQ
Is it hard to get Volvo parts?
Volvo parts are easy to get thanks to online sites like PartSouq. It is enough to find the part you need manually or enter the Part Number and place an order in a couple of clicks!
Where can I order Volvo parts?
You can order Volvo parts on PartSouq. You will find only profitable prices and high-quality original parts for any model of your car on the site.
Are Volvo parts expensive?
Volvo parts are not expensive when it comes to online shopping. Using a proven dealer site, you can significantly save on the purchase of any spare parts.
What brand parts does Volvo use?
The company's main car production plants are located in Gothenburg (Sweden),Ghent (Belgium),Chengdu, and Daqing (China),while engines are manufactured in Skövde (Sweden) and Zhangjiakou (China) and body components in Olofström (Sweden).