| | Brand | Name | Code |
| --- | --- | --- | --- |
| | PEUGEOT | Peugeot | PEUGEOT00 |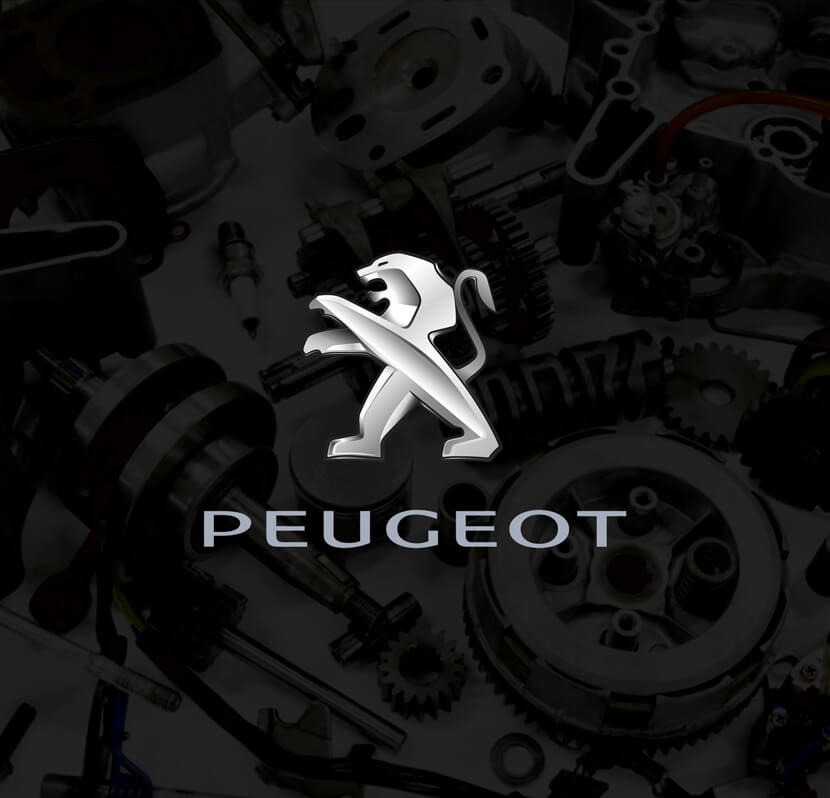 Peugeot parts on PartSouq
When you buy a new car, at first you do not have to think about choosing parts and repairing them. Even if any problem occurs, you contact the service department and replace everything under warranty. Well, if you are the owner of a used or old car, the warranty period of which has long expired, then you need to find a store yourself where you will buy spare parts for your Peugeot car. An ordinary car enthusiast that already having studied the market in detail will be confused about what to choose for his Peugeot: analog parts or are they all so original?
On the one hand, analog parts are a more flexible option for their price, which makes the purchase much more profitable. But at the same time, no one will guarantee you that the product you bought will serve you one hundred percent. Today we will take a closer look at the benefits of OE parts, proving that analog parts are not actually such a cost-effective purchase. Also, from this article, you will finally learn how to distinguish fake spare parts from original Peugeot so as not to miscalculate with their purchase in online stores. Keep reading, and you will find out how to save money on your purchases!
Why use genuine Peugeot parts?
Original products are those parts that the car manufacturer manufactures, that is, Peugeot Citroen. Such auto parts are manufactured in compliance with all technological processes. Only the finest metals are used in their casting and assembly and are repeatedly tested for compliance. These parts are certified and officially guaranteed.
The main advantages of using original spare parts for Peugeot:
The quality and compatibility of parts meet all requirements and are guaranteed by the equipment manufacturer.
The range of original spare parts provides the consumer with almost 100% of the need for parts necessary to repair or maintain special equipment.
When searching for and buying a spare part using a unique original number, the risk of acquiring an erroneous product, as well as counterfeit products, is significantly reduced.
During warranty service and repair of a car, many operations in technical centers are carried out exclusively using original spare parts due to maintaining the warranty for the car.
There are not so many disadvantages of using original spare parts for Peugeot, but it is significant: high price. As a rule, the cost of an original part is 30-50% higher than the cost of a comparable quality analog.
However, suppose we consider the price disadvantage in terms of a longer time period, then, as a result, in the case of buying non-original parts. In that case, the motorist will have to spend more money due to their worst operating life. Plus, on PartSouq, you can forget about all these shortcomings. In our online store, original parts for Peugeot come at discounted prices and without extra charges. And their availability can be immediately checked here and now by going into the catalog and selecting a part using Part Number.
How to distinguish genuine Peugeot parts from fake ones?
So you have decided that it is better to use original parts and make their purchases online. However, today on the market, you can find unscrupulous sellers who can sell a fake. Therefore, as a company with experience in selling exclusively original Peugeot parts, we want to share the key features of "originality":
The presence of branded packaging - original products are supplied only in packaging containing recognizable signs of corporate identity (however, individual features may differ in different countries).
The presence of a sticker with a barcode on the packaging is a mandatory element, which is always accompanied by the name of the car manufacturer and an indication of the country of origin (Made in Thailand, for example).
The presence of the original code on the sticker (usually, it consists of 10 or 12 digits).
Also, significant differences will be the design differences of the spare part. There is an incredible number of them, but the main factor is the discrepancy with the original. For example, you can highlight such differences as:
Inconsistency of the image and shades of the marking color
Poor printing quality and fuzzy font
Markings are applied upside down
The image of the logo is not consistent with the corporate style
A darker or, on the contrary, a lighter shade of a spare part
The difference in part size
The weight of the spare part is less than that declared by the original manufacturer
In order to clearly not run into a fake, it is best to contact reputable and trusted dealer sellers. PartSouq will always be happy to help you with the purchase of only genuine Peugeot parts.
We hope our article has brought more clarity to the question "What is better to buy: original spare parts or analog ones for Peugeot?". Be sure that in the case of original ones, you can not only get quality and reliability but also save money in the future and choose an online supplier.
FAQ
Where can I buy parts for Peugeot?
To buy parts for Peugeot, you can go to PartSouq. Easy search, originality of spare parts, and their affordability will make your purchase pleasant and reliable.
Are Peugeot parts expensive?
Peugeot parts are not expensive if you take advantage of online shopping at online dealer sites with a reputation. PartSouq works online, and therefore, the company has no additional costs, which is why the cost of original Peugeot parts is much lower.
What brand parts does Peugeot use?
The French company EUROREPAR has been producing parts for Peugeot cars since 2004. Products are subject to careful control and reliability check, which eliminates the likelihood of defects. The brand's products are distinguished by a large selection and reasonable cost. That is why it has spread throughout the world.
The EUROREPAR assortment includes more than 500 items:
Shock absorbers and batteries
Catalysts and water pumps
Timing kits and oxygen sensors
Filters and spark plugs
Hub bearings and brake discs, and more
Is it hard to get Peugeot parts?
No, it is not hard to get Peugeot parts. All you need to do is find a proven online site for the sale of Peugeot parts. PartSouq has over 30,000,000 items, so you will surely find something for your vehicle.