Mercedes-Benz Parts Catalog
| | Brand | Name | Code |
| --- | --- | --- | --- |
| | MERCEDES-BENZ | Mercedes-Benz | MB201810 |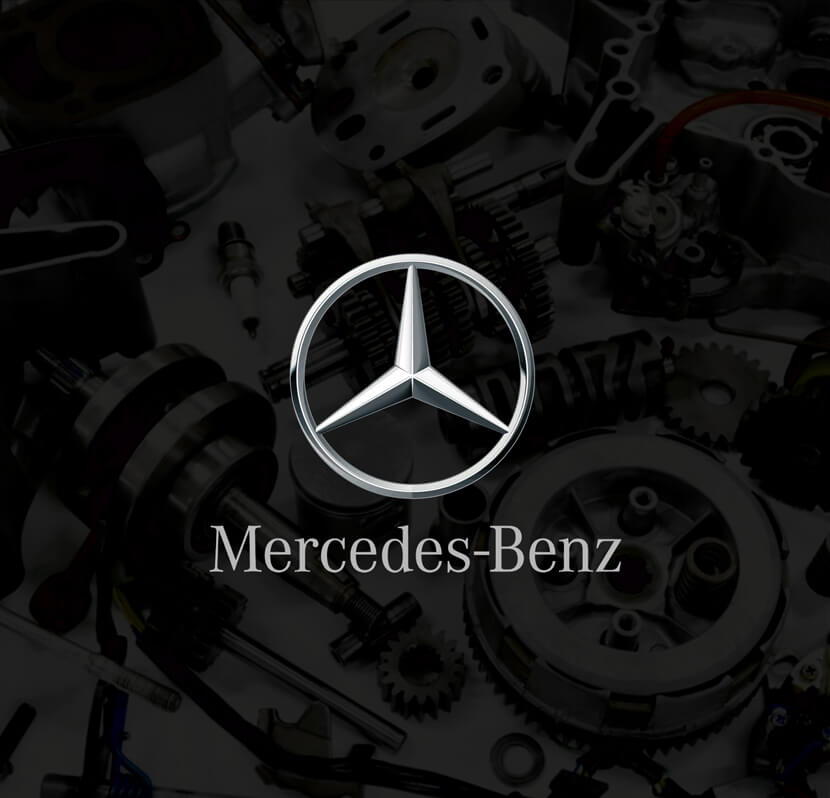 Mercedes-Benz parts on PartSouq
When discussing such premium and German luxury cars like Mercedes-Benz, no one will deny their reliability and freshness during the last years. Moreover, each one is rigorously tested for durability and safety, meaning you can trust the brand with being confident about your security.
While looking for parts for a Mercedes-Benz, we prepared an extensive list of reasons why you should trust only the original Mercedes manufacturer and genuine parts. But, to make a long story short, you should realize that reliability of a world-known and famous German brand is determined by its quality and reliability, which directly depend on its parts. That is why you should use only OEM and genuine Mercedes parts, which are about your safety, convenience while driving, and saving your money from regular car repairs.
While looking for Mercedes auto parts, the first thing that you can consider is to find a reliable dealer to work with. PartSouq supply our customers only with OEM parts, that is why you should not worry about its reliability. If you trust the selected brand, you can trust us. Despite our genuine parts are expensive enough, you know that the components we use are backed by one of the most respected automakers in the world, providing a value that can be immeasurable.
Today, we will talk about genuine Mercedes OEM parts necessary for every Benz owner. OEM details are more than an aesthetic appearance; it is about your safety while driving, and we are talking about the quality of the product, like your wheels during a fast race.
Why use genuine Mercedes-Benz parts?
You should admit that when you pay for the Mercedes-Benz, you pay for your comfort, safety, and reliability, which directly depends on the authenticity of its parts. That is why driving a Mercedes-Benz and using counterfeit auto parts makes no sense, as fake details do not provide that level of safety and reliability as OEM ones.
Genuine Mercedes-Benz batteries, made of the highest quality materials, are more reliable and facilitate more significant reserves of starting power, which helps your car start with no difficulties even during cold weather.
Original Mercedes-Benz brake discs are designed to match the weight of your vehicle; this has an impact on braking distances.
Genuine Mercedes air filters were made of the finest materials to provide you with superior air quality to compliment your engine perfectly.
OEM Mercedes fuel filters capture the maximum amount of impurities, guaranteeing fuel quality to provide your engine's high performance and reliable work.
The same goes for OEM Mercedes windscreen wipers, designed to precisely match your windscreen's curve and shape. This vastly improved visibility, which is manufactured with premium materials, ensures longer-lasting durability.
With OEM Mercedes parts, tested at the speeds and stresses of the German Autobahn, you will get the highest driving performance, perfect fit, and superior quality. Check out the info below to discover how to distinguish genuine Mercedes-Benz parts from fake ones, to drive for long with confidence.
How to distinguish genuine Mercedes-Benz parts from fake ones?
Misspellings in the packaging
Awkward phrasing
"Made in" labels
Asymmetry in the part's components
Colors and designs that are not like the original
Lack of labels, designs, or the usual identification numbers
Look at the date
Uncommon packaging
Inordinate Price Differences
Call the manufacturer
Consider the packaging and compare it with OEM product
Always take the old original part with you and make a side-by-side comparison of both before buying. Check the color, texture, graphics, and other markings on the package carefully. Many counterfeits make 100% correct copies of packaging. Therefore, make a side-by-side comparison of the old and new auto parts.
If you spot a difference in any of the aspects, there are chances of it being fake. First, look for the COA (certificate of authenticity) sticker pasted on the side of the package. There should be a unique ID and security code on that sticker.
Analyze and Compare Prices
While selecting the parts for a Mercedes-Benz car, you should realize that the best way to save some money is to buy an OEM product characterized by higher quality and longer duration. For example, if an auto parts supplier offers cheap auto parts, the chances are that these parts may be fake and made of low-quality material. At best, after purchasing fake Mercedes parts, you will have to fix your car more often, and at worst, you will put your and your passengers' life in danger.
Trust only proven services
Only go to reputable sellers. Usually, these suppliers have a license to sell genuine OEM parts, and they will never risk losing their license, reputation, and a long list of loyal customers.
FAQ
Where can I buy Mercedes parts?
If you are a Mercedes owner, using fake auto parts will be a sin, so you need to find a reliable partner to work with. PartSouq provides not only OEM Mercedes parts, but we also provide confidence. You can trust us, as we offer only genuine auto parts of many famous brands.
Who makes Mercedes-Benz parts?
Daimler AG is a German automaker and is well known for its Mercedes-Benz brand. The company also makes trucks, motorcycles, and buses.
Are Mercedes-Benz parts expensive?
Mercedes only uses the highest quality parts for their vehicles. So, there is a simple principle - the better the parts, the better the car, after all. So, the parts are quite expensive in comparison to other brands.
How long does it take to get Mercedes parts from Germany?
We supply only OEM auto parts worldwide, about 160 countries worldwide. Open the "shipping" menu to select your country from between available. Your part will be shipped in 1-3 days day after you place the order.