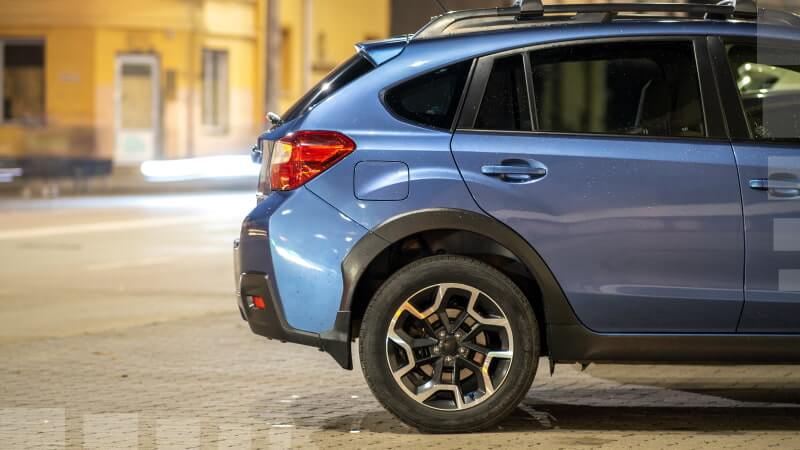 The Japanese company Subaru has long been known all over the world. It produces original, reliable, and high-quality vehicles. Legacy cars occupy a special place in the model range. They debuted a long time ago. During their existence, they have changed significantly.
The BL\BP index is assigned to the fourth generation of the car, which has been produced since 2003. The fifth rolled off the assembly line in 2009. The model is presented in two body options - a mid-size sedan and a station wagon. It has no significant differences from its predecessor. The changes affected only the wheelbase - increased by 20 millimeters. Three years later, the Subaru appearance was updated - such parts as the radiator grille and bumper. The first one acquired a new drawing, the second one a different design. Production of the Subaru Legacy V (BM / BR) ended in 2015.
Specifications:
Body type: mid-size sedan, station wagon;
Power units: gasoline - volume 2.0, 2.5 and 3.0 liters, power from 140 to 245 horsepower, diesel - 2.0 liters, power 150 hp;
Full drive;
Transmission five- and six-speed manual or four- and five-speed automatic;
Fuel type: gasoline AI - 95, diesel;
Maximum speed: 245 km/h;
Acceleration to 100 km/h: from 6.2 to 11.1 seconds;
Average fuel consumption per 100 km: diesel engines - 7.5 liters, gasoline - 10.2 liters.
During the operation, the owners identified a number of weaknesses and shortcomings of the model. It is especially important to know about them when choosing a used car. This information will help to avoid a number of operational problems. Let's talk about the pros and cons of the model further.
Body and transmission of Subaru Legacy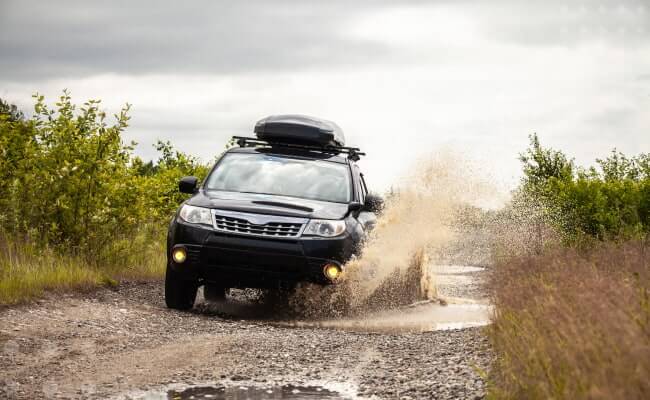 Body issues:
Problems with the body, as a rule, arise in cars that are operated in metropolitan areas. Corrosion will attack the strut cups under the influence of reagents. Also, rust can appear on the exhaust system and in the places of chips. Vulnerable - wheel arches and sills.
The paintwork is soft enough that it scratches quickly and easily. Chrome elements also received negative reviews. After a few winters, their cover will peel off, and the view becomes not presentable. The windshield does not tolerate temperature extremes. If you turn on heating or airflow during severe frosts, then cracks will quickly appear on it.
An important feature of the Subaru Legacy V (BM / BR) is the frameless door design. It negatively affects the condition of the door glass. After a year or two, scuffs appear at the joints with the sealant. The acoustic comfort of the cabin also leaves much to be desired.
The temperature difference is bad for the front optics. The diffuser often cracks in foglights. With high mileage, the optics become cloudy. Every 100 thousand km, it is necessary to change one of OEM Subaru parts like the headlight washer pump electric motor.
Transmission problems:
Problems with one of the most important Subaru parts, the gearbox, occur on high mileage or negligent use of an automobile. After 200 thousand km, an uncharacteristic sound appears. Manual transmission makes this sound. Sometimes viscous couplings, which are used on center-to-center differentials, fail. At the same time, the start is quite slow, and it seems that the parking brake is on. Solving the problem will require a lot of money, but you can save money by purchasing OEM parts for Subaru online.
The weak point of the automatic transmission is the valve body and steel discs. Their condition is negatively affected by the sudden onset of movement and braking. After running 180 thousand km, as a rule, these Subaru parts are replaced.
Engines of Subaru Legacy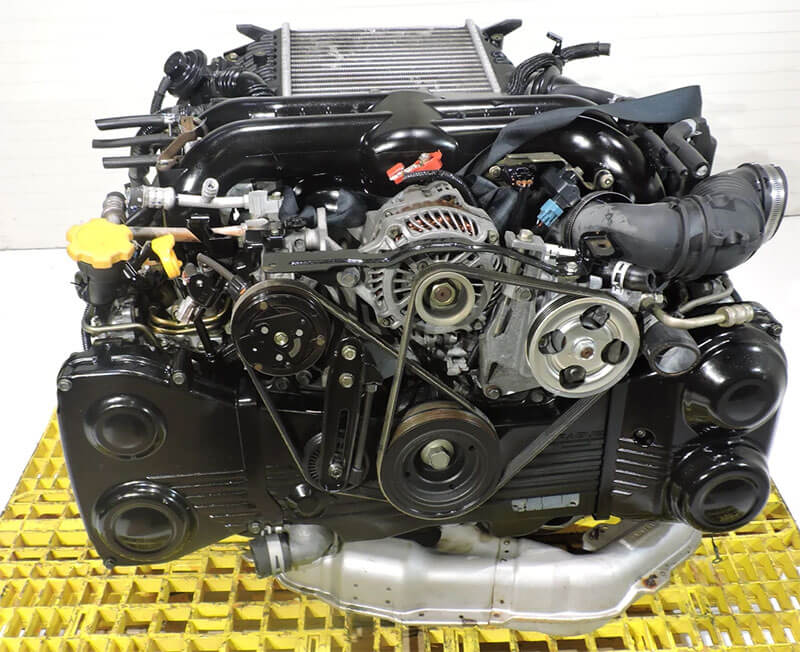 The car is completed with only two types of boxer engines - gasoline and diesel. The most common first option is two liters. During the operation, many of its shortcomings were identified. The main thing was the lubricant leak. Replacing Subaru parts such as camshaft oil seals and valve cover gaskets will help fix the problem. Iridium candles will be a hassle. These OEM parts for Subaru are not only expensive but also difficult to install. The only good news is that they can last at least 80 thousand km, and these Subaru parts can be purchased online at affordable prices.
Other problems:
Severe winters have a negative effect on the condition of the cooling radiator. After three to four years of such weather conditions, it may flow. It is recommended to replace the timing belt every 100 thousand km.
Another nuisance will be the knock on the fourth cylinder. It appears due to poor cooling of the installation and oil starvation. It later becomes permanent. Overhaul of the motor will help to solve the problem.
During the 5th generation Subaru Legacy operation, problems often arise with parts such as knock and mass airflow sensors. They are not repairable, so they are replaced with new ones.
Power plants with a volume of 2.5 liters received few positive reviews. They have an unreliable cylinder head gasket. As soon as it becomes unusable for further use, there is a high probability of hot air entering the cooling system. This causes the fluid to heat up quickly and the engine to boil. You can fix the problem. It is necessary to replace such OEM parts for Subaru as the gaskets are located under both heads to do this.
All motors are demanding on the quality of lubricants and the timing of their replacement. If you use bad fluids, then the tensioners and the timing chain will quickly fail. In addition, it is recommended not to save on fuel. An oil change every 8 thousand kilometers will help to increase the resource of the power plant.
Advantages of Subaru Legacy and its parts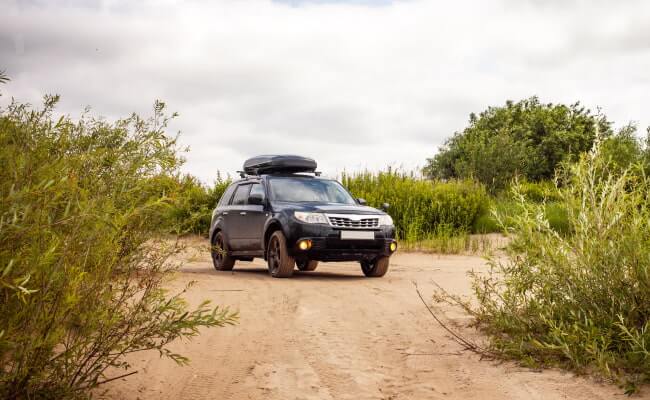 The advantages and benefits of the Subaru Legacy (BM / BR) over other cars include the following:
Good anti-corrosion protection of the body;
Excellent handling;
A manual and automatic transmission takes care of more than 200 thousand km;
Reliable walking and electrical equipment;
High-quality assembly and finishing. There are no squeaks and other harsh sounds that cause discomfort;
All-wheel drive system.
Subaru Legacy V (BM/BR) is a highly demanded car on the market. It has a presentable appearance, sporty character, and reliable power plants. This is a great option for a used passenger car. It has a minimum of weak points, so the owners practically do not cause trouble and will bring pleasure from driving. The main condition for operation is the use of high-quality fuel and timely replacement of lubricants, like OEM Subaru parts. Using the PartSouq website, you can get online not only quality Subaru parts but also nice prices for them.
Subaru Legacy Reliability and Common Problems FAQ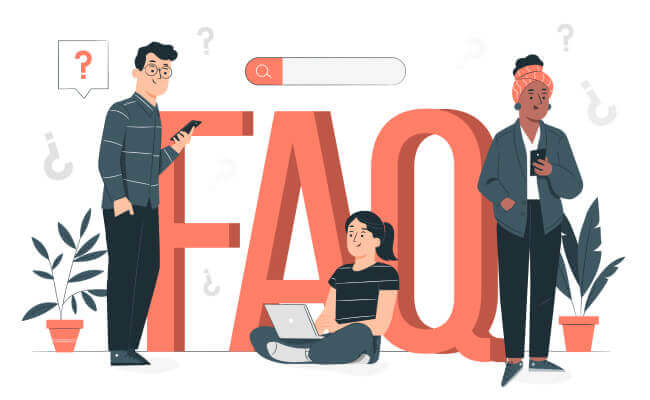 Nowadays, Subaru parts are considered to be cheap to repair, especially when ordered online.
What parts brand is OEM for Subaru?
A genuine Subaru OEM parts provider is Subaru Shingle Springs.
How many miles are Subarus good for?
Subaru is the kind of car that can have clubs for over 300,000 miles. The main thing for this is to use OEM parts for Subaru, which can be easily purchased online using PartSouq.