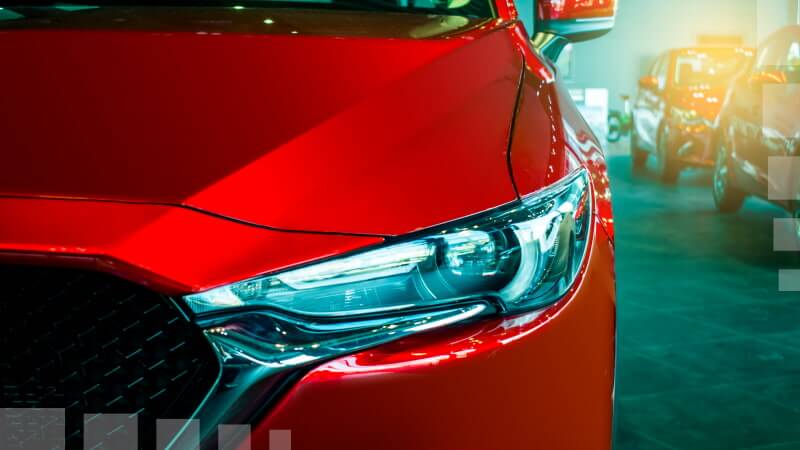 Mazda CX-5 has a number of advantages and disadvantages, among which are the following:
Modern design/Weak paintwork;
Economical fuel consumption/Engines requiring high-quality fuel;
Reliable transmission/Weak battery;
Strong suspension/Unreliable electrical equipment and sensors;
Excellent handling and decent cross-country ability/Poor steering rack;
High safety index/Poor sound insulation;
The mid-size crossover Mazda CX-5 is often found on many world roads. It conquered motorists with its stylish design, economy, and technological characteristics. It occupies a leading position in sales in its segment. Its main competitors are Toyota Rav 4 and Honda CR-V. For the first time on the market, the crossover was presented in 2011. In 2015, it underwent restyling, during which its external and internal qualities were improved. Today, the model is presented in different variations - front-wheel drive and four-wheel drive, with gasoline and diesel engines, manual and automatic transmissions.
The question remains, is it worth the money or is it better to refuse this offer? And in this article, you will receive a complete detailed answer. Thanks to our list of typical problems and special advantages that we found in this vehicle, you can easily decide if this vehicle is right for you.
The main advantages of Mazda CX-5 and its parts
Modern design. Mazda CX-5, with its parts, looks modern and dynamic. The front grille is framed in chromed metal. The headlights use adaptive optics and LED running lights. This is a great car, especially the white model looks awesome. The crossover is suitable for young people and couples. The inside of the car is spacious and comfortable not only in front but also in the back. The luggage compartment is of the optimal size. You can go on long journeys by car.
Economical fuel consumption. If we compare the fuel consumption of the Mazda CX-5 with other cars of the company and this segment, then it is the most economical - 8 - 10 liters per 100 km in the city, regardless of driving style. The high compression ratio of the engine made it possible to achieve a similar result. Fuel consumption on the highway does not exceed 6.6 liters per hundred kilometers. Saves fuel also i-stop system. Most of these models are equipped with it. At traffic lights, the engine stops working. As soon as the gas pedal is depressed, it starts up again. SkyActiv technology makes power plants environmentally friendly. The emission of harmful substances into the environment is minimal.
Reliable transmission. Mazda CX-5 is equipped with two types of gearboxes - six-speed mechanics and automatic. The owners have no complaints about the work of these Mazda parts. The devices are quite reliable, and if you do not arrange races at the traffic lights, they will last a long time - more than 300 thousand km. Automatic transmissions in models with powerful motors may have jerks when shifting gears. It is better to refuse such a car right away, especially when it comes to the used version. The previous owner could not take care of the car.
Strong suspension. One of the Mazda parts, such as the suspension, has a complex design. It consists of a MacPherson strut mounted at the front and an independent multi-link suspension at the rear. Despite this, it is comfortable and sturdy. If the car has normal loads, then the nodes serve for a long time. The first investment will be required not earlier than 110 thousand km. In the future, to maintain the car, it is better to buy Mazda parts online.
Excellent handling and decent cross-country ability. The driver gets real pleasure from driving. The ground clearance, which is 21 cm, facilitates control and greater visibility of blind spots. This makes it possible to drive not only on city highways but also on country roads.
High safety record. The developers paid special attention to the safety of the car. This indicator is at a high level. This Mazda has such important safety parts as side airbags, various control systems for steering, braking, and blind spots. This all helps to reduce the likelihood of road accidents.
The foremost disadvantages of Mazda CX-5 and its parts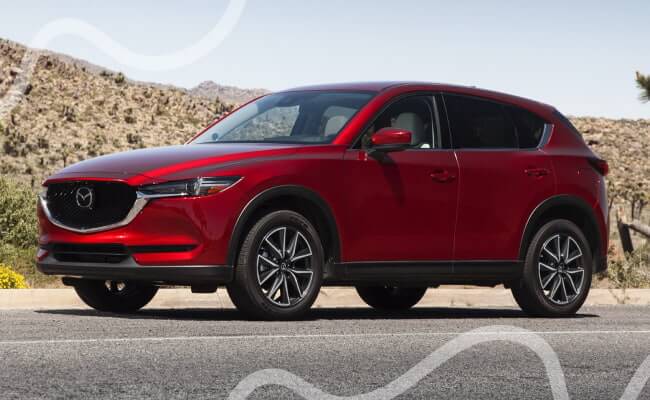 Body paintwork. It is weak enough that chips and scratches quickly appear on the car's surface. The windshield has low chip resistance. Despite the fact that it is hard, it is also very fragile. Even a small pebble will leave an unpleasant mark on it. This disadvantage is a technological feature of glass tempering.
Engines requiring high-quality fuel. Motors need the quality of fuel and lubricants. Fill only with proven fuel. Otherwise, the wear of the unit will increase, and after 160 thousand kilometers, an expensive repair will be required. If the quality of fuel in the region leaves much to be desired, then it is worth doing maintenance more often than indicated in the regulations. The frequency of changing the engine oil for gasoline engines is 15 thousand km, for diesel engines - 10 thousand km.
Weak battery. You can find online many complaints from the owners about such one of the important Mazda parts as the battery. It is noted that it is very weak. Battery power is not enough when the i-stop system is worked, the air conditioner, radio, etc. One fine moment, when the system turns on, the car may simply not start. You can solve the problem only by disabling it.
Unreliable electrical equipment and sensors. The crossover is equipped with various sensors and electrical systems. According to the owners, they are unreliable and cause a lot of hassle. The most common problem is a broken alternator and air conditioner drive belts. The RVM system does not work correctly either. It does not always cope with its direct responsibilities. May not warn about the presence of a car or a pedestrian in the blind zone. Therefore, you should not rely on it.
Steering rack. This Mazda part is a crossover vulnerability. It is completely unreliable and begins to sound over time. As a rule, this happens after 50 thousand kilometers, and sometimes even earlier. If the steering wheel turns tight, then this is also a sign of a malfunction of the unit. The repair costs will be rather high. But you can actually save money on Mazda parts by buying them online.
Poor soundproofing. Noise isolation is the weak point of the Mazda CX-5. In the first models, the noise from the engine did not make it possible to talk in the cabin. After re-styling, the sound insulation was slightly improved, but the crossover is still far from competitors in this indicator. They surpass it many times.
In conclusion, I would like to say that this Japanese crossover is reliable and modern. It is not much inferior to more eminent competitors and therefore occupies a leading position in sales. The car has many pros and cons. An important drawback, which not all motorists are ready to close their eyes to, is the overestimated cost. And in order to get maximum comfort from riding this transport, you should remember about the maintenance services carried out on time. Use PartSouq to buy Mazda CX-5 parts online, and you will not regret it!
Main benefits and typical problems of Mazda CX-5 FAQ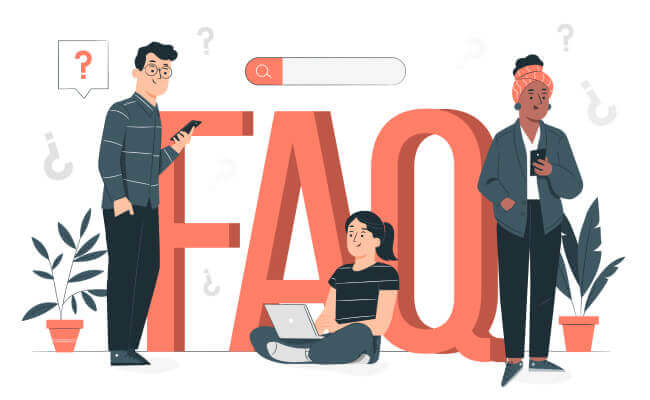 How long does the Mazda CX 5 last?
Mazda CX-5, despite independent suspension schemes, has a commendable resource for almost every part. The main elements take care of 100,000 km without problems, and, for example, the silent blocks of the levers do not change twice for a period of time. Overall, this car can last between 200,000 and 250,000 miles with conservative driving and good maintenance.
Is Mazda CX-5 expensive to maintain?
The Mazda CX-5 is a premium crossover, so it's pretty expensive to maintain. Still, the cost of maintenance can be reduced by purchasing Mazda parts online from trusted suppliers.
Where to buy Mazda parts online?
Mazda parts can be purchased online at PartSouq, a site with a wide variety of parts for every car brand. The site has good prices, fast delivery, and only original parts that will serve you for a long time and reliably.
Can you buy OEM parts online?
Today, all sales are made directly online, and buying OEM parts is no exception. Even if you decide to have your car repaired by a local mechanic, he will have to order parts online in most cases.