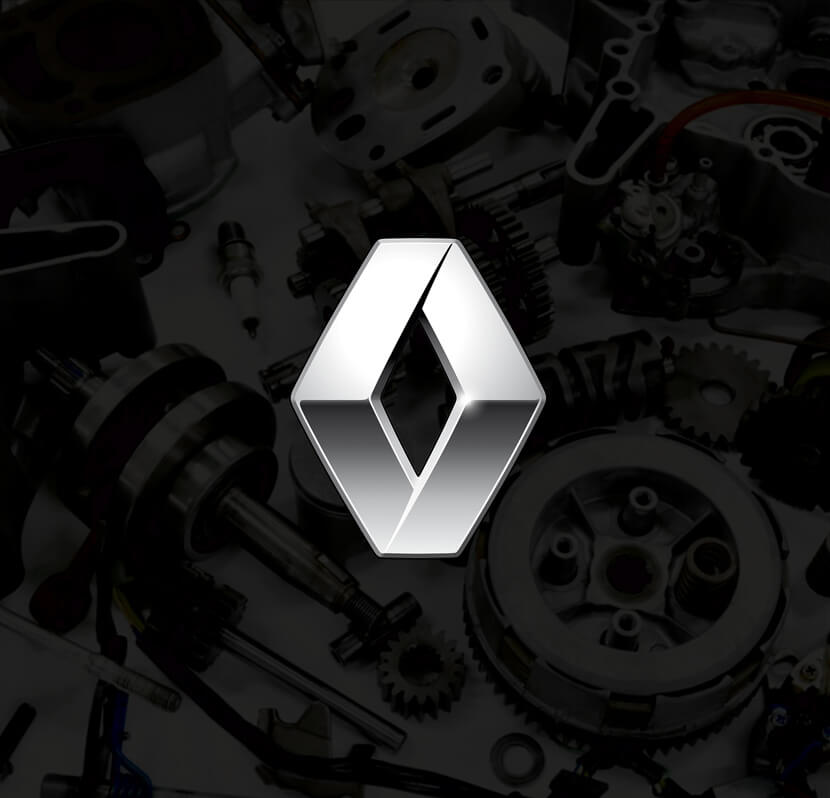 Renault parts on PartSouq
Renault Group is a French automotive corporation with products supplied to more than 200 countries around the world. The French company Renault Group, which owns the Renault brand, is one of the world's leading manufacturers of motor vehicles. In addition, the company produces passenger cars, trucks, buses, and construction machinery.
Since the late 19th century, Renault has focused on designing and developing affordable products and services that deliver customer value. To create attractive technologies accessible to a wide range of consumers, the company pays great attention to technical content, innovative design, and maximum comfort during movement. Particular attention is paid to the development of technologies that anticipate consumer expectations. Therefore, Renault cars are trendy all over the world, and their parts are so needed.
Every Renault truck owner wants to extend the life of his vehicle so that it works properly and does not let the owner down. To do this, you just need to carry out inspection and minor repairs on time. And the PartSouq online store will help you to purchase quality parts for your Renault brand. For example, high-quality body parts, engine, gearbox to steering, belt drives, various filters, and electrics. In addition, we have a wide selection of Renault parts for service, maintenance, and care of your car. So you will find absolutely everything for your vehicle!
Why use genuine Renault parts?
An individual set of weak areas distinguishes each car under the Renault brand, the condition of which requires special attention: body parts made of thin metal, steering rack and tips, the short service life of the wiper blades, poor attachment of headlights. It is crucial to use original Renault parts.
Five main reasons:
Original spare parts are a guarantee of quality, compatibility, and compliance with all technical requirements.
The warranty for original spare parts is one year.
Genuine spare parts are always available in the assortment required for servicing in the dealers' warehouses.
All official dealerships have an up-to-date catalog of original spare parts, which means they know precisely what your Renault needs!
Maintaining the vehicle warranty is only possible with the use of original spare parts.
It is not always possible to purchase inexpensive and, at the same time, high-quality spare Renault parts. On our online platform, you have the opportunity to make excellent and affordable purchases! Using the services of the PartSouq online store, you can easily buy good spare parts with a guarantee and fair price. A vast assortment of fully certified products will not leave you indifferent.
In addition to the high quality of the products offered, PartSouq's specialized car shop is distinguished by the highest service and an individual approach to each client. We offer a wide range of products, as well as favorable terms of transactions. We trade only reliable and proven auto parts that will not give rise to doubts about their excellent characteristics. We do not trade in goods of unknown origin, strict control of product quality guarantees that customers will be satisfied.
How to distinguish genuine Renault parts from fake ones?
When buying spare parts independently, a car owner should know how to distinguish genuine Renault parts from fake.
Original spare parts are those parts from which the machine is assembled on the conveyor. Moreover, they can be produced in different countries. They differ because their production and quality are strictly controlled by the automaker, which officially orders their production at specific enterprises. This applies to both production technology and materials of manufacture.
Please note that counterfeit parts are outright fake, produced in an unknown place, and technology does not know it. Often, parts and their packaging are very similar in appearance to the original products, but they have a lower price than the authentic original.
Each non-original and even more counterfeit spare part will have specific differences from the original. And for each detail, these differences will be apparent, and every year they become perfect, and it can be more and more difficult to determine them. So, here are some general tips on how to distinguish fake Renault parts:
The product and packaging are of low quality.
Original spare parts are often produced around the globe, not only in France.
Fake parts are often not marked.
The appearance is different - another type and shade of metal, length, width, weight, poor-quality connector, plastic flakes, etc.
These will be the primary recommendations on how to distinguish original Renault parts. To check the originality, be more reliably guided by the features for particular Renault parts.
FAQ
Are our Renault parts expensive?
It will not be challenging to buy Renault's spare parts in the PartSouq online store. Their price is fair, and the assortment is wide. It is also worth noting the excellent properties and wear-resistant characteristics of such components.
Where can I buy Renault parts?
You don't even need to leave home to buy Renault spare parts. The wide range of products and their supply is constantly updated, so even the best selling spare parts for popular Renault cars are always available on the PartSouq website.
Is it hard to get Renault parts?
No. Renault Group products are exported to more than 200 countries around the world. Our store provides an opportunity to order Renault auto parts of all brands and configurations, distinguished by reliable performance and long service life.